Arthur and Phyllis Landry took a walk after a recent snowfall . . .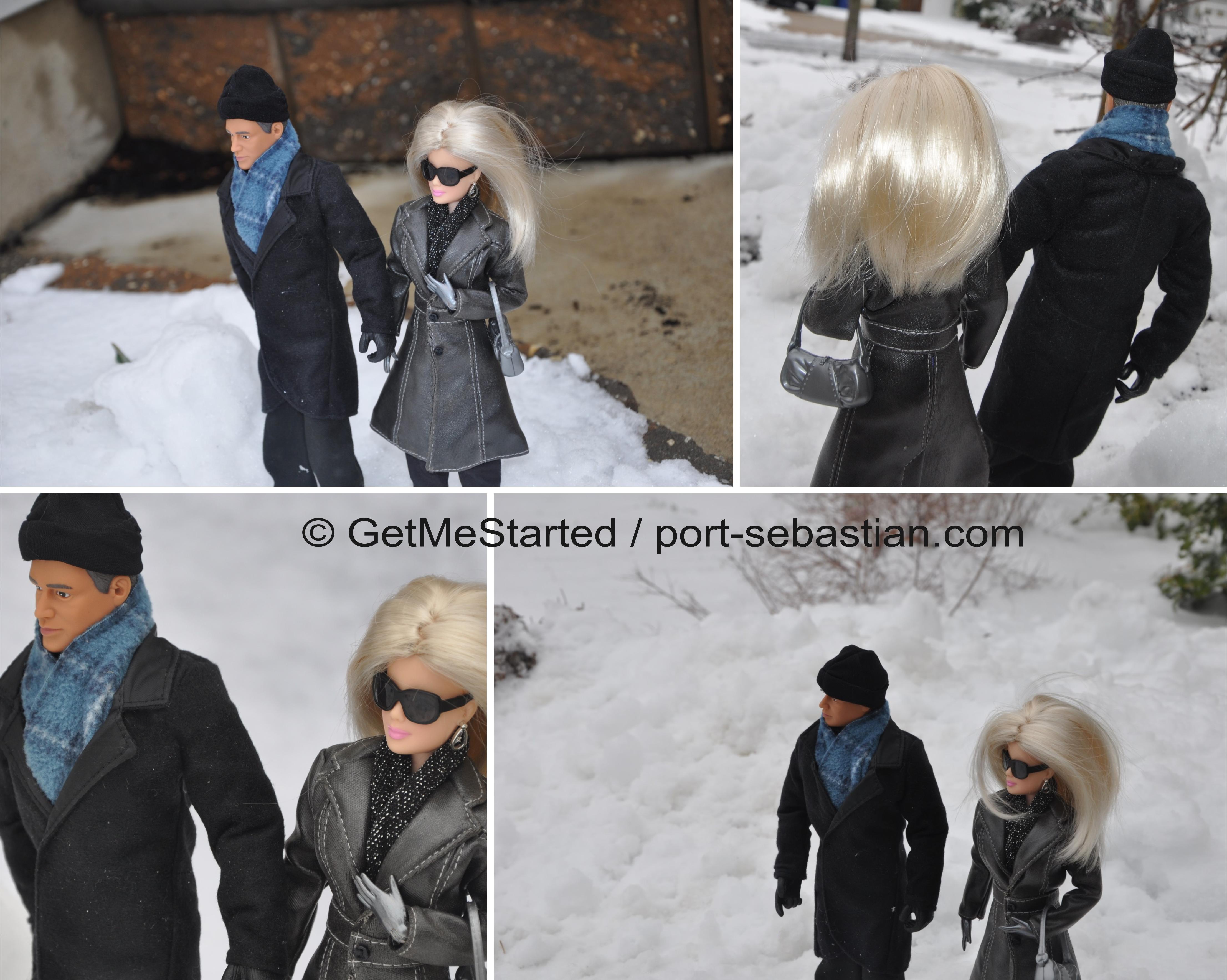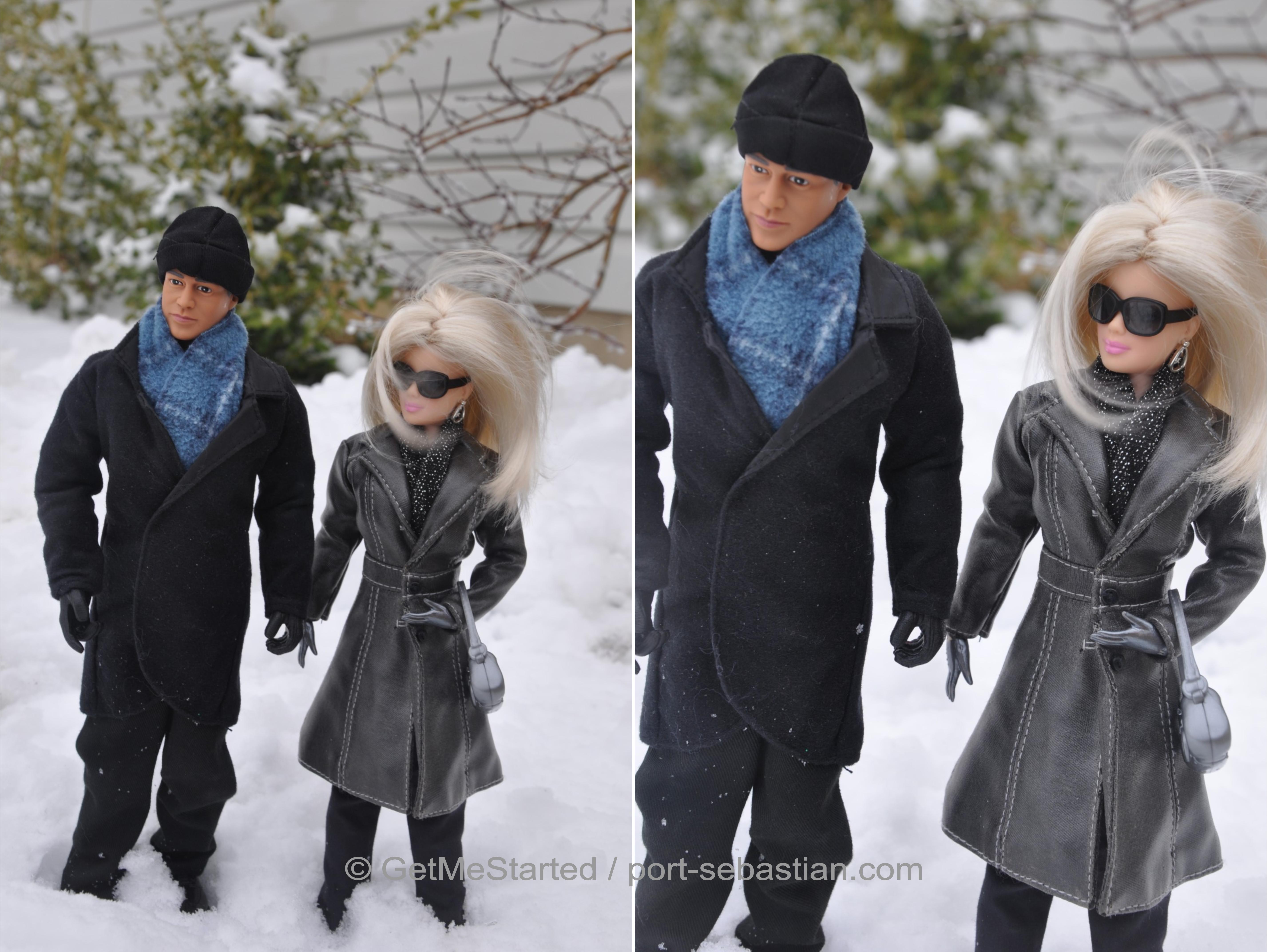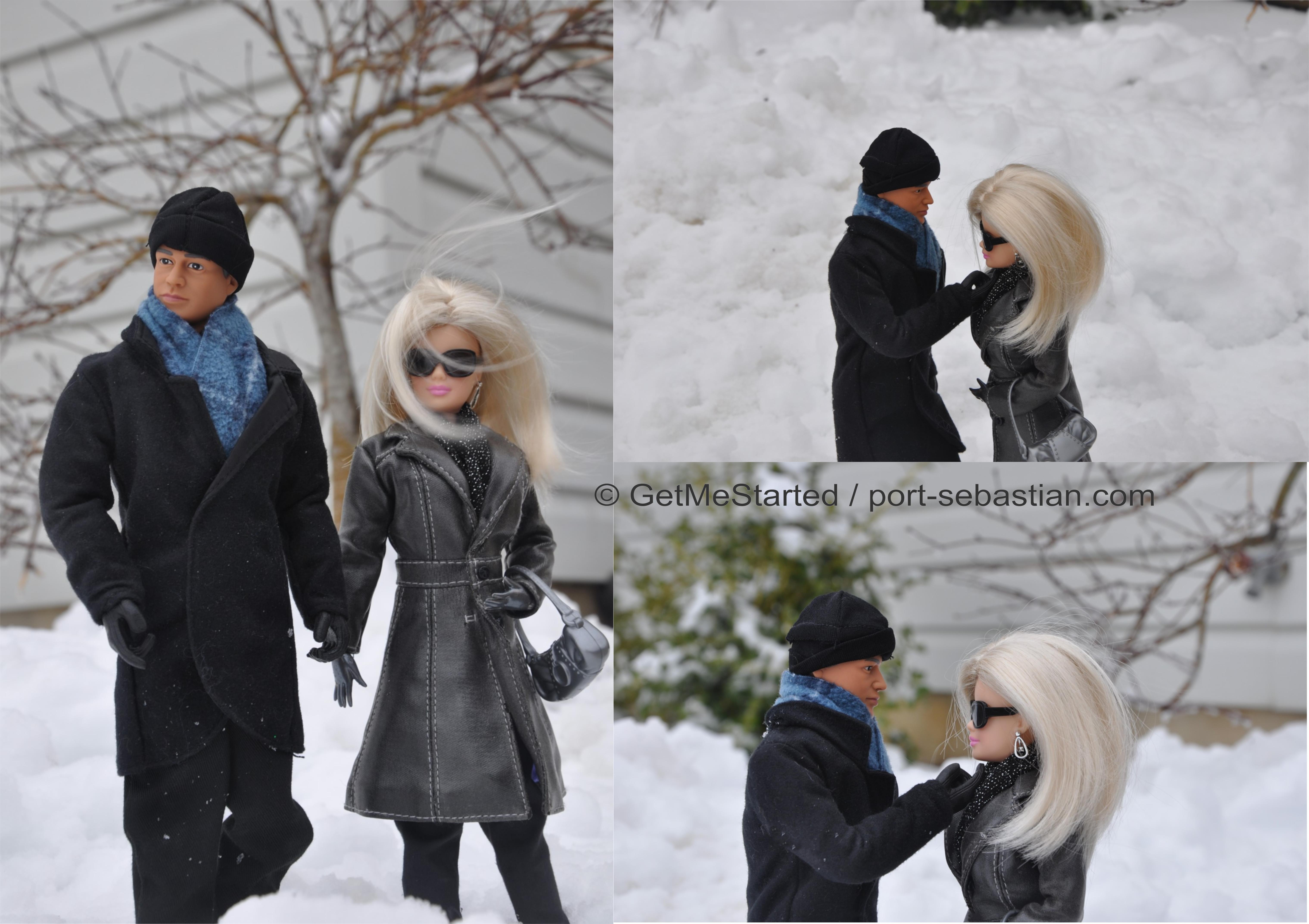 .
I had a visitor while talking the pictures. 🙂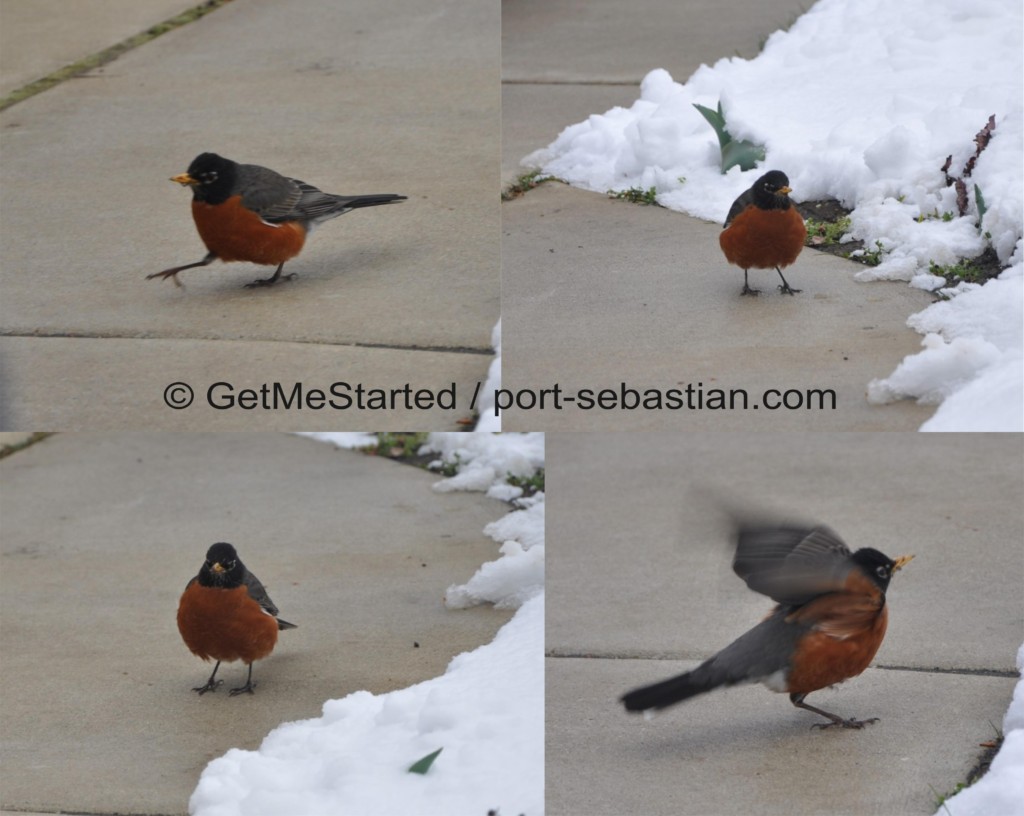 .
Arthur had sunglasses, too, when I got them ready the night before, but before I went outside the next day, his glasses broke. 🙁  I need to figure out how I can fix them.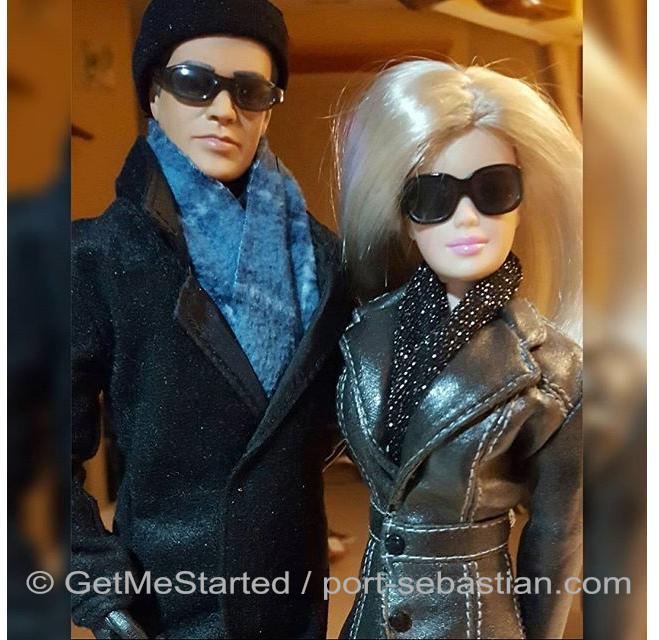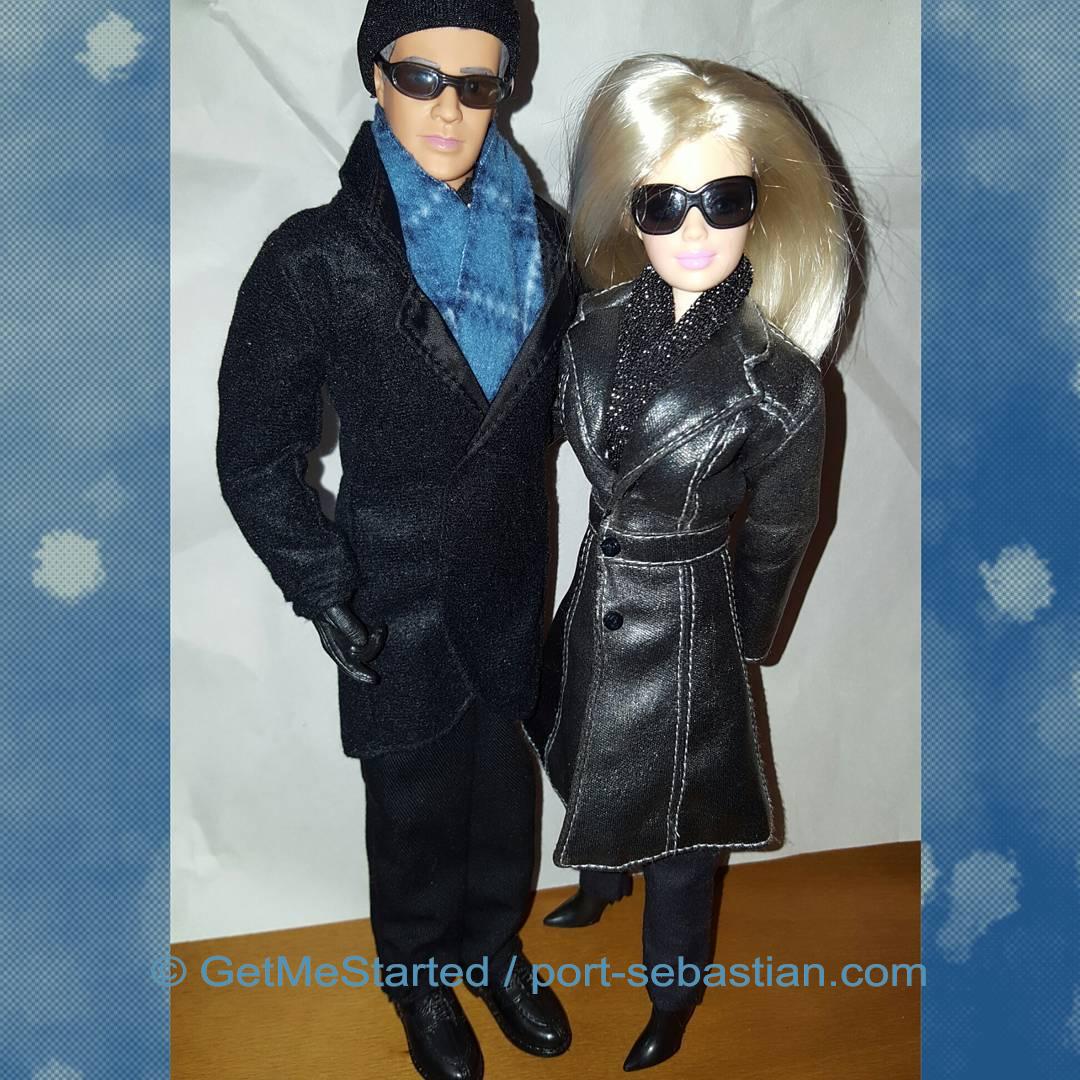 .