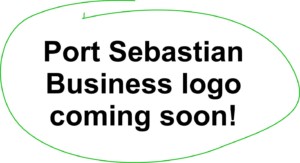 Port O'Call is The Port Hotel's restaurant and bar. The most popular local seafood restaurant, owned by former Navy Seal Jean Paul Reneau, Port O'Call attracts many Port Sebastian residents who are looking for great meal or a few drinks with friends after a long day.
Employees include bartender Del Banik and waitress Maya Falco.
The Set
I am still working on this set and hope to have it finished soon. It will be used for the first time in Season 1, Episode 1.
See this set in use! (Link may show only this post until after Season 1, Episode 1 has been posted.)
.
.
.