About This Business
Offering authentic Italian dining or a relaxed pizza dinner with friends, "Amore" or "Amore's", as it is known to the locals who eat there often, is owned by Gabrielle. Nicole is the head waitress.
.
About This Set/Diorama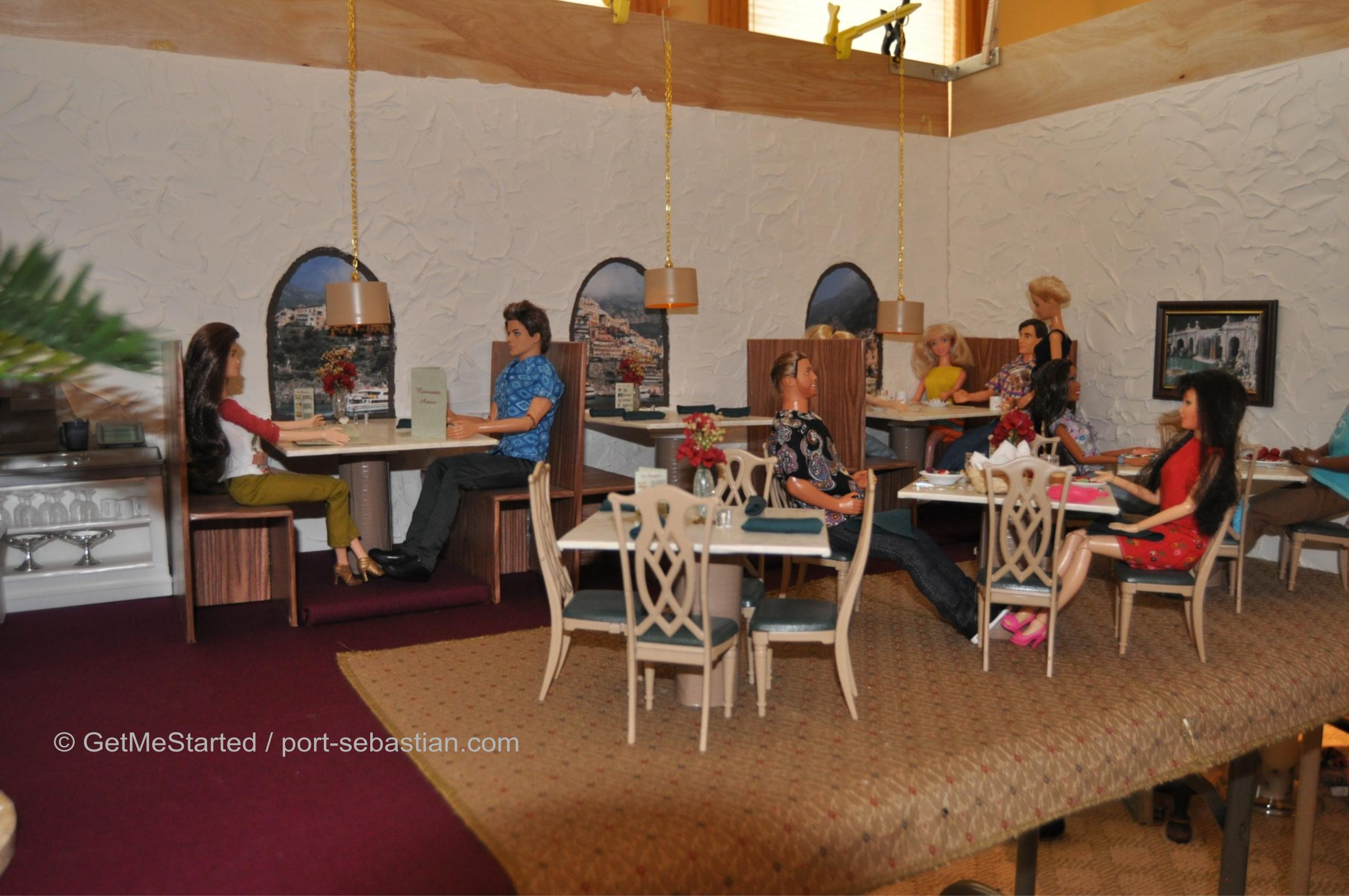 I worked on this set for quite a while, making lots of changes from my original vision. I have several behind-the-scenes and progress photos that I will post soon. Please check back!
.
.