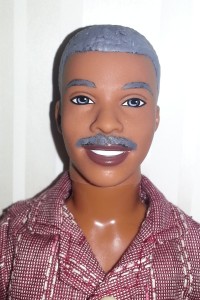 About This Character
Character Name: Mason Ansell
Age: 53
Occupation: Professor of Literature at Port Sebastian University
Relationship Status: Married to Kelsey. Formerly married to Lena (divorced).
Children: Son Alex, Daughters Olivia, Carla, and Brooklyn, step son James, step daughter Kiersten
Siblings: Sister in law Chandra, brother in law Clay
Nieces/Nephews: Nieces Genre, Tanya, and Zalia
See more of Mason.
About This Doll
Formerly (before becoming one of my characters), this doll/figure was: a Mattel Bathing Suit Steven Doll / Bath Play Fun Steven
Hybrid/OOAK Status: I painted gray hair and a mustache on him.
Head/Face Mold: Steven