About This Character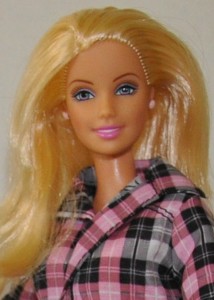 Age: 30
Occupation: Principal of Port Sebastian Elementary School
Relationship Status: Not seeing anyone at present (formerly married to Kade – divorced).
.
.
About This Doll/Figure
Formerly (before becoming one of my characters), this doll/figure was: a Barbie Happy Family Baby Doctor doll
Hybrid/OOAK Status: I haven't made any changes to her, but I will probably rebody her at some point.
Head/Face Mold: Generation Girl / CEO (?)