About This Character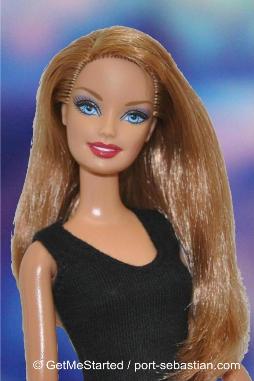 Age: 27
Occupation: Model, mostly for catalogs and print ads. (Jenna and her sister, Julie, are models for the One 6th Wonders product line.)
Relationship Status: Dating Dixon (Previously dated Daniel)
Parents: Mom Jeanine and Dad Boyd
Siblings: Sister Julie Lynn and brother Bryce (Julie and Bryce live in Florida and belong to my sister)
Children: daughter Sydney
Aunts/Uncles: Uncle Michael
Cousins: Gloria and her children, Reese, Addison and Riley
More info:
Jenna Leigh Mitchell was born in Port Sebastian, but spent most of her childhood in Florida. She was three when her father, Boyd, received a work transfer that took the family away from the northeast. Shortly after the move, her sister, Julie Lynn, was born, followed two years later by their brother, Bryce.

In Jenna's Sophomore year of high school, she met Cole Thorpe, and the two began dating. Their initial bond was formed when they learned that they were originally from the same town.

It was during their senior year of high school that Jenna discovered she was pregnant. When she went to Cole with the news, he handled it poorly, accusing Jenna of seeing someone else, as he was confident that their methods of birth control had been reliable. He was, after all, as he told Jenna, on the football team and on track to receive a college scholarship. He had to keep his eye on the prize and be careful not to do anything that could jeopardize his future, like fathering a baby while still in high school.

Crushed that Cole could believe that she would cheat on him and offended that he didn't believe the baby was his, Jenna quit school and moved back to Port Sebastian. She stayed with her cousin, Gloria Spatzle, and her family, until she was on her feet.

Jenna finished high school by taking night courses while working during the day, and gave birth to a daughter, Sydney. Over the next several years, Jenna pursued her chosen career as a model and is raising her daughter as a single mother. Her parents, Jeanine and Boyd Mitchell, moved back to Port Sebastian when Sydney was 7, but Julie and Bryce remain in Florida.
About This Doll/Figure