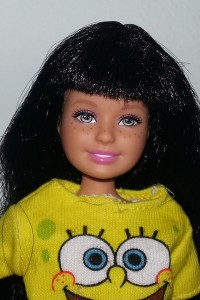 About This Character
Character Name: Channnig
Age: 10
Parents: Mom Katia, Dad passed away
Occupation: Student, Port Sebastian Elementary School
See more of Channing.
About This Doll
Formerly (before becoming one of my characters), this doll/figure was: a Mattel Stacie (Barbie's sister) doll
Hybrid/OOAK Status: I removed her hair and gave her the wig that came with my Queen Adora  (Nadine)
Head/Face Mold: I don't know. I can't seem to find this information.