About This Character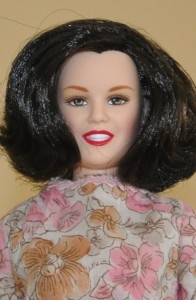 Age: 60
Occupation: Owner of Bedford's Boarding House
Relationship Status: Widowed
Children: None
See more of Beverly.
About This Doll/Figure
Formerly (before becoming one of my characters), this doll/figure was a:  Rosie O'Donnell doll
Hybrid/OOAK Status: I haven't made any changes to her, but I want to make her lips lighter in color and change her hair somewhat. If Mattel ever starts making articulated curvy bodies in this pale skin tone, I would love to rebody her. I definitely want her to remain curvy, though.