About This Character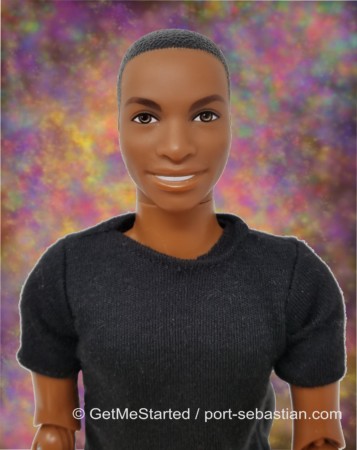 Age: 25
Occupation: I haven't decided yet
Relationship Status: Not seeing anyone at present
Parents: Mom Lena and Dad Mason (divorced); Stepfather Bruce; Stepmother Kelsey; Bruce's former wife, Dee-Dee (who is like another stepmother) and her husband, Beckett
Siblings: Sisters Olivia and Carla, Half-sister Brooklyn, Stepbrother James, Stepsister Kiersten
Aunts/Uncles: Step-Aunt Chandra & Step-Uncle Clay (Kelsey's sister and brother in law), Step-Uncle Martin and Step-Aunt Rose (Bruce's brother and sister and law)
Cousins: Step-Cousins Carolyn, Michelle, and Paul (Rose and Martin's children)
---
.
.
.

About This Doll/Figure
Formerly (before becoming one of my characters), this doll/figure was: an articulated Mattel Steven doll *, but I don't actually remember how or where I got him and I don't know what he was called originally. If anyone knows, please comment and let me know so I can update this info. (Thanks!)


.

"Doll Changes" Status: I haven't made any changes to him.


.

Head/Face Mold: Steven


.
* (See the list of Manufacturers / Original Doll Names of my dolls/characters)
---
.
.