I found an MC Hammer doll at a flea market in 2012 and decided to make him my character Marcus.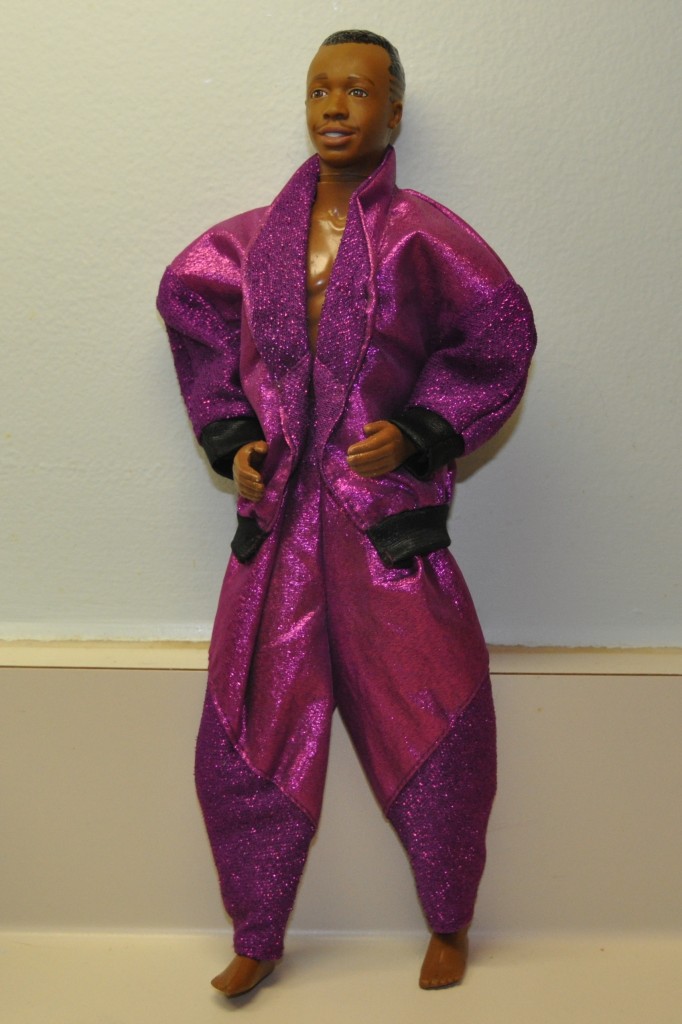 This is him before I made changes: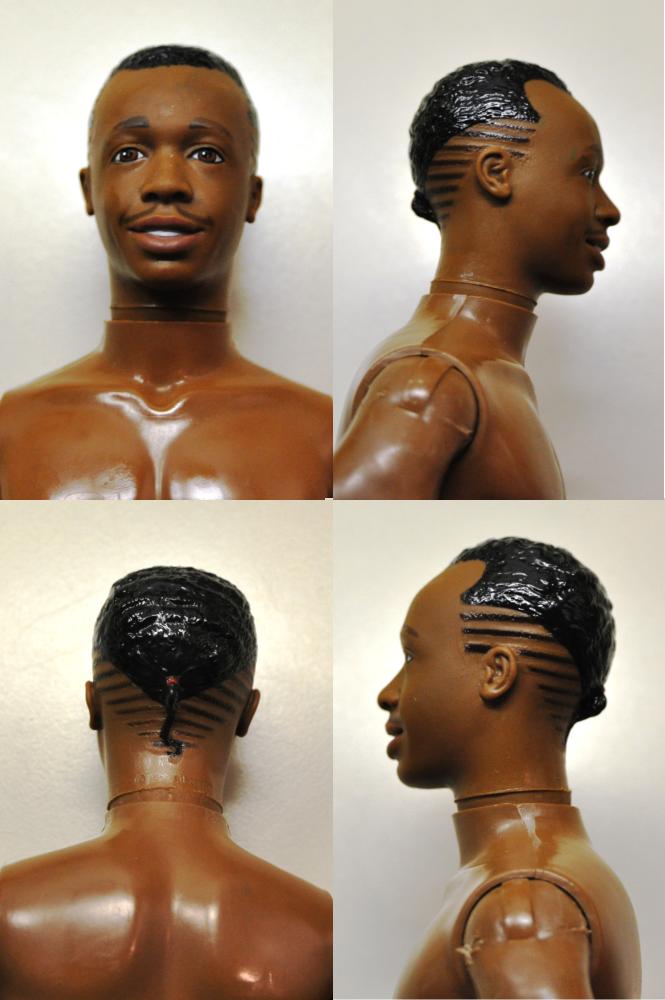 I clipped his ponytail, covered his scalp with tacky glue, and put black flocking on his head. I still want to go back over it again at some point and maybe spray it with some kind of fixative so it won't be so likely to come off, and I also want to square off his hairline in the back. I didn't realize until I took the pictures that the v-shape looks funny. I want to fill in his eyebrows and mustache with paint (or maybe flocking), also.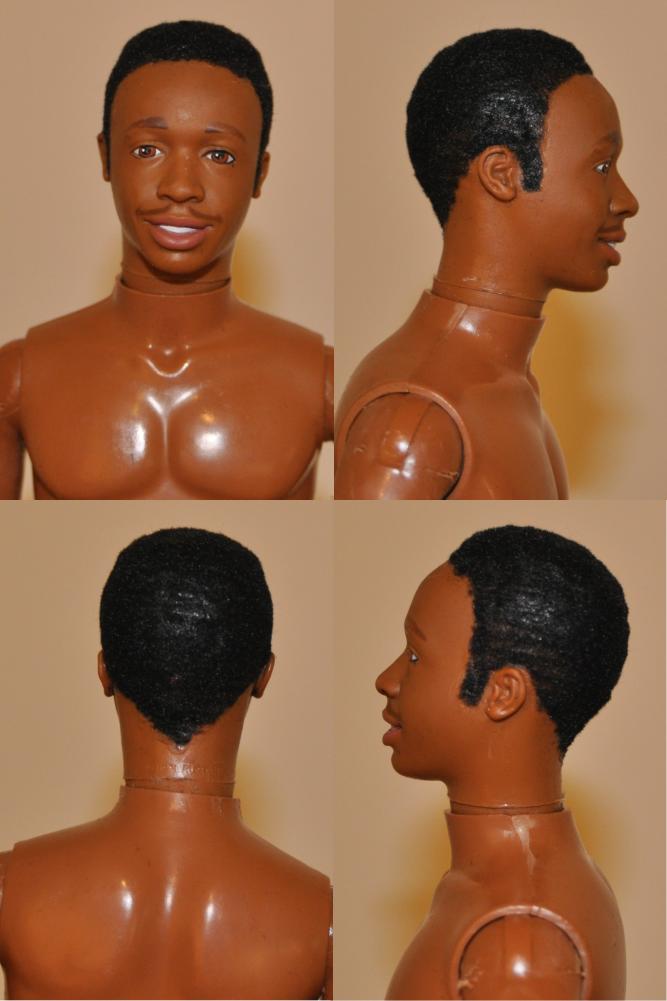 Right after I added his flocking, I took Marcus and some other dolls to the beach, intending to take some pictures of them, but I didn't want his head to touch anything in the bag I packed the dolls in (I didn't want any of the flocking to come off). I made him a travel case out of a plastic box I had that used to be a case for cassette tapes. I used a rubber band and a ribbon to secure him to the case so that he won't slide around and his head won't touch the sides or top of the case. It worked really well.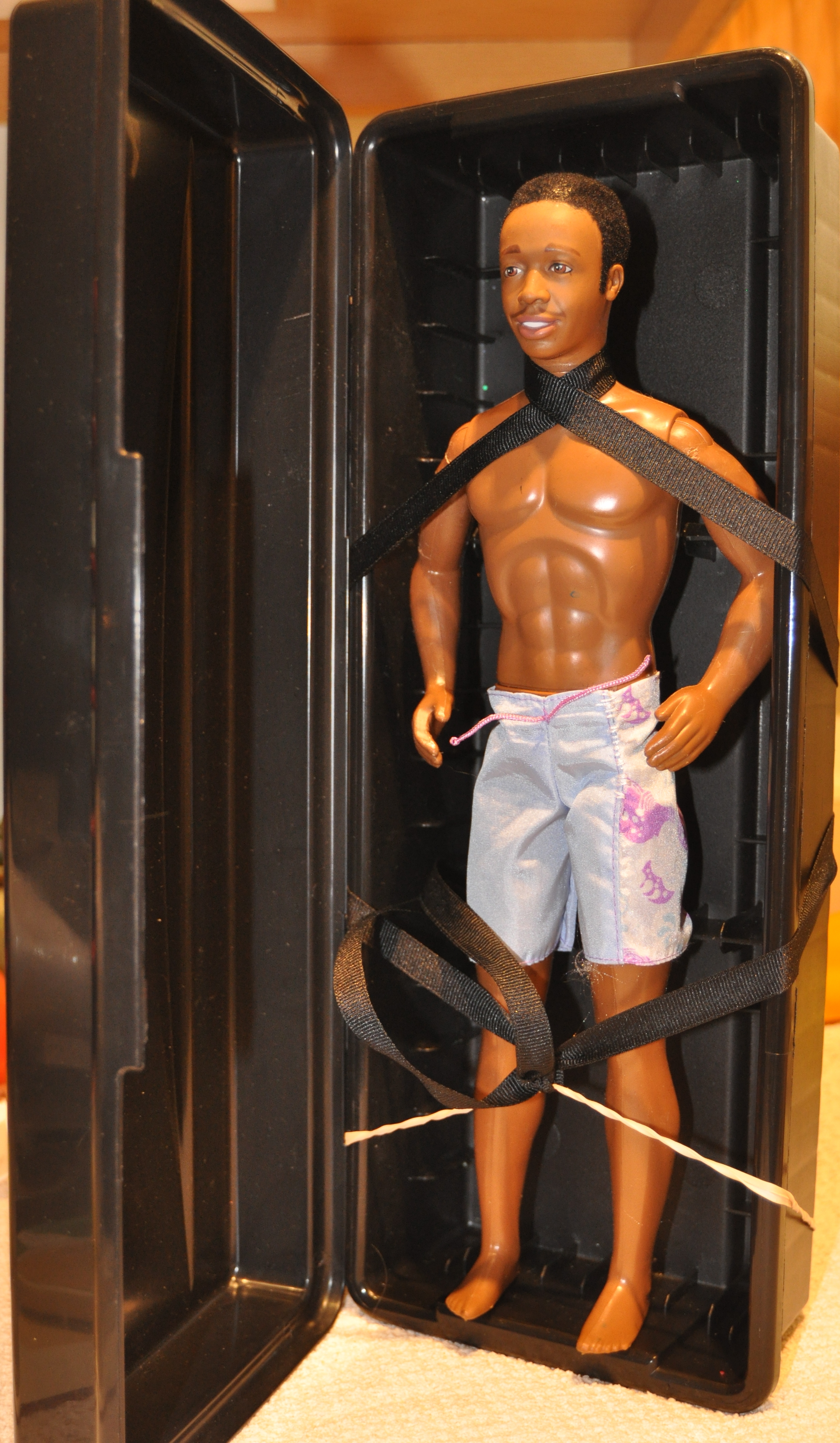 .
.
.
.
.
.
.
.
.
.
.
.
.
.
.
.
..